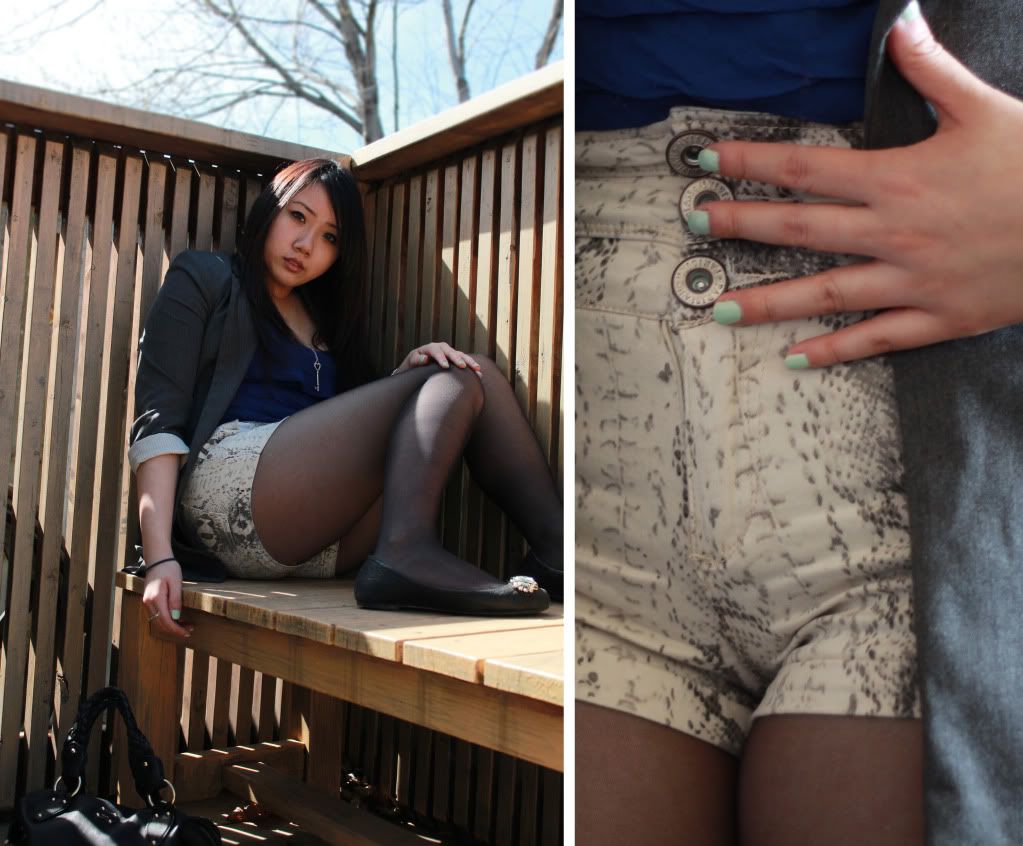 Zara blazer, Club Monaco top, U.P. shorts
Clearly not too good at this - awkward hands and awkward foot... I swear I'm a size 6.5 in shoes, although they look like a 9 in the photo T_T"
&& some fun books I bought (: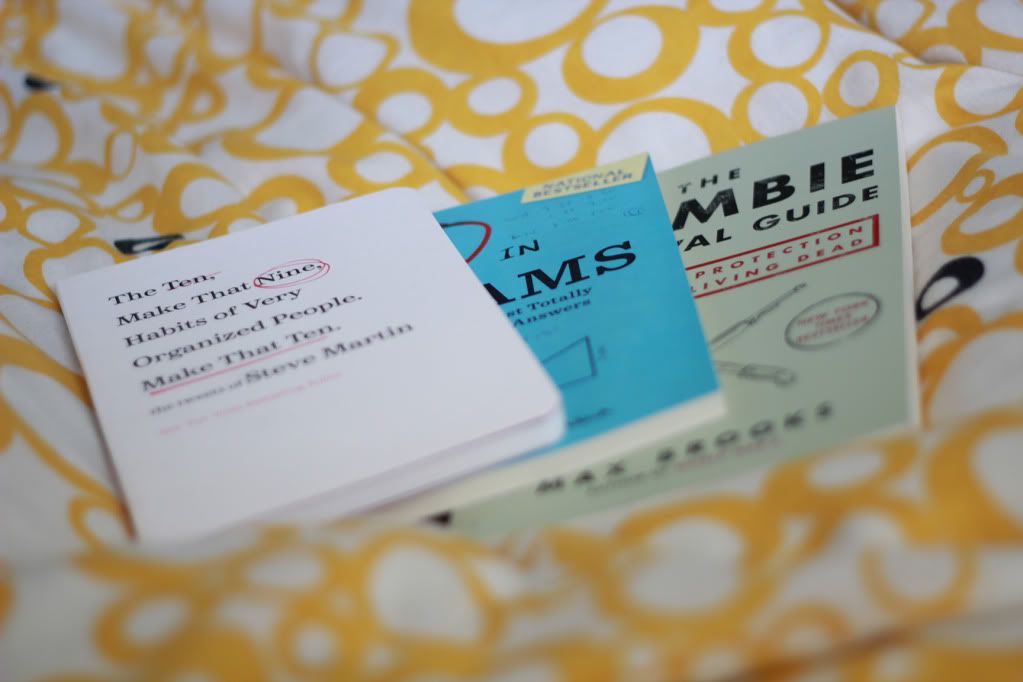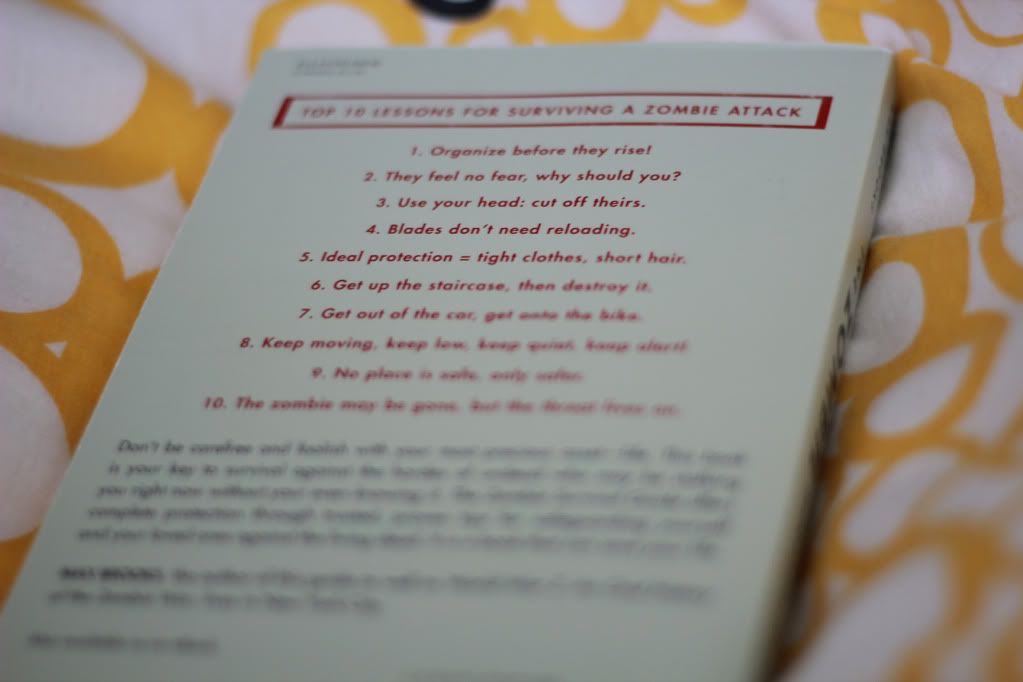 #4 is my favourite rule - I love using the katana in L4D.